Yup, It's offical we're going CUCKOO.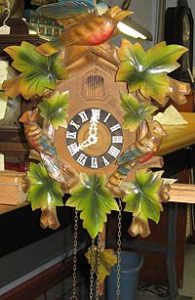 Unfortunately We are forced to keep our doors closed.
As we are all still at War with this invisible foe.
So Far this scourge has not touched us here at Waterford Clock.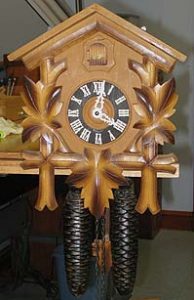 We also would like you to know we can reached by
Email: clocks@sonlightservice.com 
So if you see anything on our web page,
we would love to hear from you.