Yes! All the Banging, Crashing, and Mashing going on
Can Only mean one thing!
Our Summer BLOW OUT is HERE!!!
Just look at these Beauties.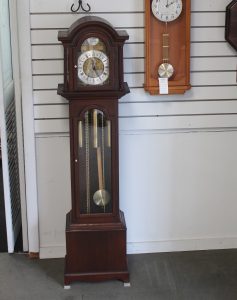 This is a Grandmother Clock.
Smaller in Size, and a real Conversation piece.
Snap It up, as we have customers look at this beauty !!!
Wall Clock / Wall Art
Why don't you stop in To see all the types and sizes.
We know you will walk out with your next Family Heirloom?